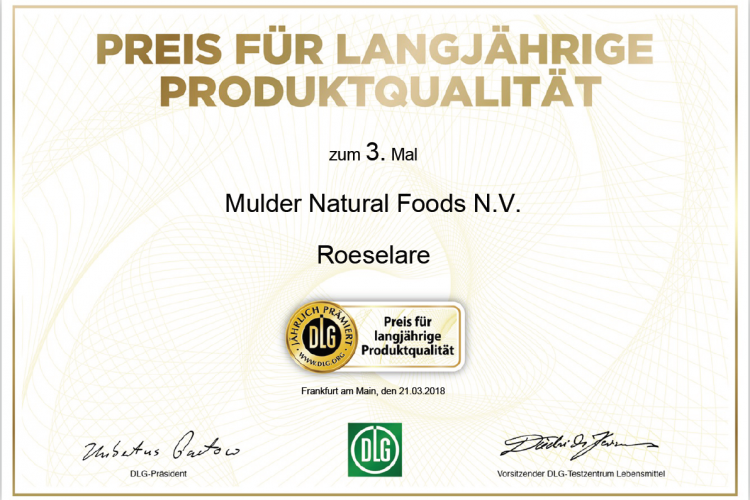 Mulder Natural Foods from Roeselare (Belgium) receives an award for long-term product quality
DLG confirms sustainable quality performance ‑ prize awarded in Cologne
(DLG). Mulder Natural Foods N.V. from Roeselare was awarded the "Award for long-term product quality" by the DLG (Deutsche Landwirtschafts-Gesellschaft) for the third time for sustainable product quality in Cologne. The expert jury was convinced by the continuous quality performance of the company during the international DLG quality tests for cereals.
For many years now, companies from the food industry sector have voluntarily had their products tested by the DLG experts. In order to promote this aim for quality sustainably, the DLG awards the "Award for long-term product quality".
The companies must take part in the international quality tests of the DLG Test Centre Food for five consecutive years and achieve at least three awards per award year. From the fifth year of participation onwards, the company is awarded the "Prize for long-term product quality". If a company fails to take part for a year or does not reach the required number of awards, they no longer qualify for the award.